Warrnambool has wonderful paths and trails for walking and cycling for recreation and transport. 
For all the information you will need to plan your next walk or cycle please see the maps and guides available for download on this page
or go to http://walkingmaps.com.au/discover and type in Warrnambool's postcode '3280' for access to more than 40 interactive walks or cycle routes.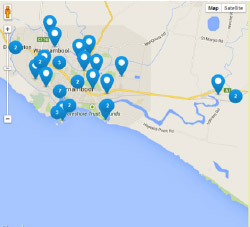 These walks include coastal and riverside rambles, walk to school routes, lunchbreak walks for workers and more.